The Anthony Lakes Outdoor Recreation Association (ALORA) is a 501c3 non-profit organization that strives to be community-oriented purveyors of recreation and stewardship for locals and visitors alike, facilitating projects, including scheduled trail maintenance, offering opportunities for outdoor groups and youth programs, initiating community learning, all the while providing information and resources to outdoor enthusiasts.
ALORA offers year-round recreation, operating a ski area in the winter months, and providing area campground and golf course management in the summer months and shoulder seasons. This year-round model enables ALORA to provide year-round employment to key personnel, and in turn, continually invest in our local communities, businesses, and organizational operations.
MISSION STATEMENT: To enrich and improve the lives of Baker, Union, Grant, and Wallowa County residents, especially youth, through enhancing local, year-round outdoor recreational opportunities, focusing on stewardship, education, and promotion of outdoor activities, and ensuring that all opportunities/activities are provided in an affordable manner.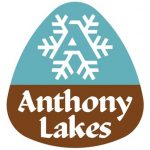 Anthony Lakes Mountain Resort
47500 Anthony Lakes Hwy.
North Powder, OR 97867
ANTHONY LAKES OPERATES IN PARTNERSHIP WITH THE WALLOWA-WHITMAN NATIONAL FOREST UNDER A SPECIAL USE PERMIT, AND IS AN EQUAL OPPORTUNITY PROVIDER.