Frequently Asked Questions
Please read below to find answers to common questions regarding both Anthony Lake and Union Creek Complex facilities.
Anthony Lake Complex: Anthony Lake Campground, Mud Lake Campground, Grande Ronde Campground, Peavy Cabin, Anthony Lake Guard Station.
Union Creek Complex: Union Creek Campground, Southwest Shore Campground, Miller Lane Campground, McCully Fork Campground, Antlers Guard Station.
When do I need to pay a Day Use fee?
 If you plan to stay longer than 45 minutes, please pay the Day Use fee.
Can I use my Day Use pass at other campgrounds?
 Yes, once you pay your Day Use fee it covers other Day Use areas as long as the permit is displayed in your windshield.
If I'm camping, do I need to pay a Day Use fee?
 No, but please display the Day Use portion of your camping permit in your dash if you park your vehicle in a Day Use area.
How do I pay for an extra vehicle if I made my reservation and paid online?
 Please pay for any additional vehicles upon arrival using the fee envelopes provided.
If I am camping at Union Creek Campground, do I still have to pay additional to use the Dump Station?
 Yes. Please pay the $10 Dump Station fee, as it is not included in the camping fees.
We have multiple extra vehicles that won't fit in our site. Where can we park?
 Please ask about overflow parking to make sure vehicles are properly parked. This ensures adequate space for emergency and staff vehicles, as well as respect of other campers.
I'm having difficulties with Recreation.gov. What do I do?
 We can help you navigate the site and answer any campground related questions. If you are having technical difficulties, please contact the Help Desk at Recreation.gov.
What is the elevation at Anthony Lake?
What is the elevation at Union Creek/Phillips Reservoir?
What hiking trails are in the area?
If you have questions, please reach out: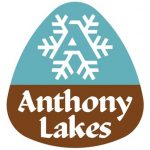 Anthony Lakes Mountain Resort
47500 Anthony Lakes Hwy.
North Powder, OR 97867
ANTHONY LAKES OPERATES IN PARTNERSHIP WITH THE WALLOWA-WHITMAN NATIONAL FOREST UNDER A SPECIAL USE PERMIT, AND IS AN EQUAL OPPORTUNITY PROVIDER.