Anthony Lakes Outdoor Recreation Association (ALORA) Misison: To enrich and improve the lives of Baker, Union, Grant, and Wallowa County residents, especially youth, through enhancing local, year-round outdoor recreational opportunities, focusing on stewardship, education, and promotion of outdoor activities, and ensuring that all opportunities/activities are provided in an affordable manner.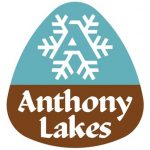 Anthony Lakes Mountain Resort
47500 Anthony Lakes Hwy.
North Powder, OR 97867
ANTHONY LAKES OPERATES IN PARTNERSHIP WITH THE WALLOWA-WHITMAN NATIONAL FOREST UNDER A SPECIAL USE PERMIT, AND IS AN EQUAL OPPORTUNITY PROVIDER.