COVID-19 Campground Update as of 6/1/20: 
Following Covid-19 precautions, including guidance provided by the CDC and Oregon Health Authority for parks and recreation facilities, ALMR will open the following facilities on Monday, June 8, 2020: Union Creek (Phillips Reservoir), Southwest Shore (Phillips Reservoir), Miller Lane (Phillips Reservoir), McCully Forks (Sumpter).
The Anthony Lake Guard Station is also scheduled to open on June 8th. Anthony Lake Campground Complex will open as soon as snow levels allow. This would include the following: Anthony Lake Campground, Mud Lake (Group Site only), and the .Grande Ronde Campground
Antlers Guard Station and Peavy Cabin will remain closed until further notice. Any existing reservations for Antlers and Peavy will be notified and refunds will be issued until the closure is lifted.
Your Eastern Oregon Playground Awaits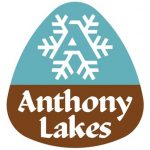 Anthony Lakes Mountain Resort, LLC.
A 501(c)3 Nonprofit Organization
47500 Anthony Lakes Hwy.
North Powder, OR 97867
ANTHONY LAKES OPERATES IN PARTNERSHIP WITH THE WALLOWA-WHITMAN NATIONAL FOREST UNDER A SPECIAL USE PERMIT, AND IS AN EQUAL OPPORTUNITY PROVIDER.